Home
Job Placement
Articles
Testimonials
ABC History
Management
Bartending Course
Bartending Blog
Hire a Bartender
Atlanta
Birmingham
Boston (affiliate)
Chicago Downtown
Chicago NW Suburbs
Chicago S. Suburbs
Columbus
Dallas
Denver
Detroit
East Bay
Fort Lauderdale
Ft. Worth
Honolulu
Houston
Inland Empire
Jacksonville
Las Vegas
Los Angeles
Miami
New York City
Orange County
Orlando
Palm Beach
Pasadena
Phoenix
Riverside
Sacramento
San Bernardino
San Francisco
San Jose
Seattle
South Beach
Tampa
Links
Site Map
Additional Schools
Bartending School in Seattle, Washington

Special! Lowest price of the year - $299.
Price includes all registration fees, tuition, books, and state-required
Class 12 Mandatory Alcohol Server Training Certificate.
Our graduates are making between $18.50 & $30.00 per hour in Washington.
Voted Seattle's #1 Bartending School!
Note: We need students immediately for positions on cruise lines in Hawaii.
All room & board & airline travel is included!
Don't wait, call 1-888-COCKTAIL today!!!
Bartending School in Seattle
Seattle, Washington
1002 Industry Dr.
Tukwila WA 98188
10 AM - 6 PM
7 Days a Week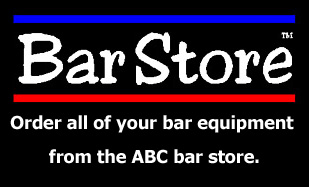 ABC is the largest privately owned bartending school system in the United States. The ABC Bartending School of Seattle is located conveniently off the freeway only 20 minutes from Tacoma. Tony Sylvester has owned bartending schools and has been placing bartenders nationwide since 1977. Bartenders are known for their ability to make great money while meeting new people and having lots of fun at their jobs. Look around you at the number of liquor serving establishments and the number of bartenders (full time and part time) that it takes to staff these establishments.

| | |
| --- | --- |
| | If you are 21 years of age or older, you could be in this picture, training in just 40 hours to become a professional mixologist. |

In Training


CEO Tony Sylvester


Perfect Class Sizes

Typical Classroom Setup

Graduation Day
Here are some of the major TV Network news stations that have reported on the ABC Bartending Schools Nationwide

Watch NBC Channel 8 about ABC Bartending School. Full size version: Click Here - 4:12
Bartending classes packed with unlikely Students 06/18/09 The recession has a local bartending school doing a brisk business, with students who hope mixing drinks w... ABC News Local 10 - 2:03
Take a look at our recent local TV visit, and article by The Dallas Morning News at our Dallas school location. Shaken economy stirs up interest in bartender classes: The Dallas Morning News - 2:00
Look at what NBC News Around Town has to say about ABC Bartending in Fort Worth, Texas: NBC News Around Town - 01:14

Look at what ABC News has to say about ABC Bartending in Phoenix Arizona: ABC News Local Phoenix - 01:45
Convenient Class Schedules
2 Weeks Morning

Mon. - Thurs.

10 AM - 2 PM

2 Weeks Afternoon

Mon. - Thurs.

2 PM - 6 PM

2 Weeks Evening

Mon. - Thurs.

6 PM -10 PM

1 Week Accelerated

Mon. - Thurs.

10 AM - 6 PM

1 Week Accelerated

Mon. - Thurs.

2 PM - 10 PM

Weekends
Sat/Sun
10AM - 6PM
Friday is Review and Test Day

Friday Noon to 8 PM

*Adjusted Schedules are available.
Curriculum
| | |
| --- | --- |
| | Set up / Changing Shifts / Closing Out |
| | Customer Service |
| | Basic Bar Equipment |
| | Bar Terms |
| | What Glass for What Drink |
| | Free Pouring / Mixing Techniques |
| | Mixing Cocktails - Simple and Fancy (from Shooters to Irish Coffee) |
| | Liquor Encyclopedia |
| | Beers / Wines / Champagnes |
| | Cash Registers / Money Handling / Charge Procedures |
| | Tipping |
| | Catering Private Parties |
| | Job Interview Techniques |
Job Placement Assistance, Too!
Tony Sylvester has been placing bartenders nationally since 1977 and brings to his schools the art of matching the right face for the right place. Take a look at the Placement List for Seattle and the nationwide chains that have hired our students.
Examples of Job Placements
Here are some of the many chain operations that hire our graduates
1800
Applebee's
Applewood's
Austins Steak House
Bank One Park
Bar One
Bennigans
Big Apple
Biltmore Resort & Spa
Black Angus Steak House
Blarney Stone
Brewskies
Caesars Palace
Canyon Gate Country Club
Chaparral Suites
Chelcy Piers
Chevys
Chili's
Club Concious Point
Club Evolutions
Club Liquid Blue
Goodtimes
Courtyard Marriott
Doubletree Hotels
Embassy Suites
Famous Sam's
Foxwood Casino
Fuddruckers
Hilton Hotels
Houston's Steak House
Howard Johnson Suites
Hyatt
Lake Mead Cruises
Mexico Tipico
MGM Grand
Marriott Hotels
New York, New York
Olive Garden
Outback Steakhouse
The Patio
Pietro's
Polo Tower
Radison Suites
Ramada Inns
Red Lobster
Road House Rest.
Rolling Hills Country Club
Royal Caribbean Cruise Lines
Russell's
Ruth's Chris Steak House
Scottsdale Conference Center
Sheraton Hotels
Speedway Casino
Starlite Cruises
Steak & Ale
Sun Cruise Casino
T Bones Steak House
TGI Fridays
Tomaso's
Tracks Night Clubs
Tropicana Hotel
Village Pub
Walt Disney's Dolphin Resort
Walt Disney's Swan Resort
Wyndam Hotels
Please take a moment to give us some information so that we can get back to you and tell you more about our school. To speak to us immediately call us at 1-888-262-5824